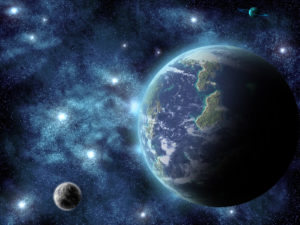 PRAY DAILY FOR THOSE WHO WILL DIE
IN THE NEXT 24 HOURS
"Some want to live within the sound of church or chapel bell;
I want to run a rescue shop within a yard of hell."
C. T. Studd
Praying for those in my city who were going to die each day is a habit I developed while reading the obituaries. I wondered, How many people last week thought they would end up in the obits this week?
When I heard that approximately 70,000 unsaved people die daily I started praying globally:
"Jesus, I pray for those who are going to die today, that You would let them see Your pure love, longing for them to spend eternity with You. Lord, strip away deception, wounds, demonic influence and strongholds that would keep them from accepting You. Let them see  Your eyes of love looking into theirs. Let Your truth be known in their hearts and minds. Jesus, in Your great mercy snatch them from the enemy's grasp even until their last breath."
When I pray this simple prayer I feel like I'm working in that rescue shop that's within a yard of hell. When I wake up in the morning and learn about a tragedy--an earth quake, mud slide, terrorist bombing, airline crash, etc. I always experience a certain measure of relief when I have prayed this prayer the day before.
I believe that when people who have prayed this prayer get to Heaven (after they meet Jesus and the friends and relatives who went on ahead) that they will be met by a group of people from all different nationalities waiting in exuberance to thank them by saying, "You don't know me but on the day I died you prayed…."
Here's a closing comment from C. H. Spurgeon:

Jackie Macgirvin, MA
I hereby deputize you to pray,
Sign up to receive a free, daily e-mail that prompts,
"Pray for those who are dying today,"